Notice to Mariners Pier 17 West – Construction activity, barges
July 20th, 2017
RJG Construction will be carrying out construction and associated activities in the area west of the SJPA's current Pier 17 facility.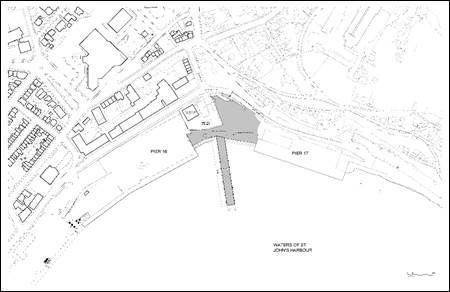 The works will be carried out utilizing two barges and is scheduled to begin on Monday July 31, 2017 and continue until July 2018.
While construction is ongoing, Mariners shall give the barges a safe working distance to operate: and, therefore, vessels shall not extend/encroach beyond the property boundaries of the piers on either side of Pier 17 West.
Melissa Williams, BMS., MMM
Manager, Marine Operations & Harbour Master
St. John's Port Authority